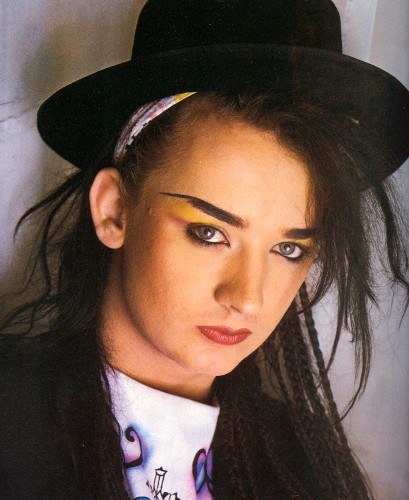 Boy George was one of the great pop stars of the '80s, but since Culture Club fell apart in 1986, it seems as if he's been balancing a busy life playing DJ, writing autobiographies and creating the stage musical "Taboo" between personal crises that keep landing him in the courts and on the streets of New York picking up litter. On the eve of his first U.S. tour in 10 years, the 47-year-old singer tells us he's finally in a better place. Boy George plays July 18 at the Grand Ballroom at the Regency Center in San Francisco.
Q: You've had your tabloid stuff. George Michael is passing out behind the wheel on the streets of London. Adam Ant was last seen waving a pistol around a pub in a cowboy hat. Why does it feel like all my favorite singers from the '80s are self-destructing?
A: Well, I admire the fact that you've set the tone right away. I understand that I will be asked such questions, and that's fine, because I have refurbished my horizons and self-destruction is no longer an option. I can't talk for the other George, although he has just finished a major tour, which suggests the asleep-at-the-wheel situation was a brief excursion from sanity. Adam Ant has mental-health issues, and that is very different and more serious than the sort of self-destructiveness that myself and George Michael were embroiled in. So, talking purely for myself, I can tell you that my head is firmly screwed back on – the right way – and I am a far saner human being than I have been in a long time, if not forever.