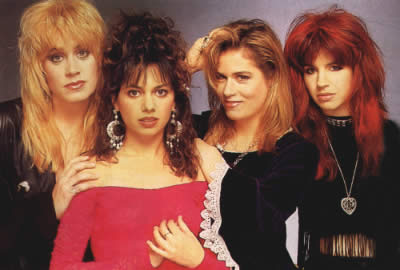 SUSANNA Hoffs is more political than pop these days, but back on the road with her fellow Bangles, she still gets a kick out of playing their '80s hits.
Susannah Hoffs has a voice so hoarse she sounds like another '80s icon, Bonnie Tyler, one of the few retro acts her band the Bangles hasn't been touring with of late.
Hoffs has been partying at the Emmy Awards where her film director husband Jay Roach won two gongs for his political made-for-TV movie Recount.
Roach is best known for directing the Austin Powers movies (''our kids keep saying 'Dad, make another Austin Powers movie'," Hoffs says) and Meet the Fockers, but has finally got to exercise his love of politics.
Recount, starring Kevin Spacey, homes in on the infamous 2000 US election battle between Al Gore and George Bush and the Florida vote recount that cost Gore the presidency.
''We're both political junkies," Hoffs says. ''I never in my life listened to talk radio in my car, it was my sacred time to blast music, but now I have all the news channels programmed in to hear what's happening with the election. It's all I listen to."