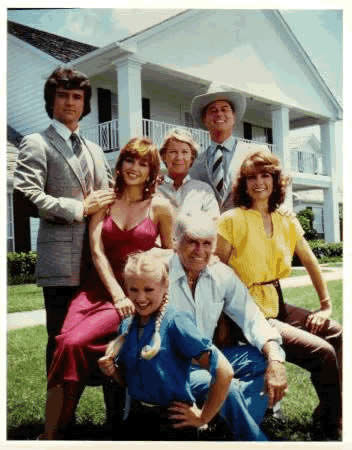 Larry Hagman was reluctant to be on a new TV show called "Dallas" when he first read the script in the late 1970s, figuring there wouldn't be any money in it.
But his wife persuaded him to give the role of conniving oil baron and cattle rancher J.R. Ewing a shot, saying they could "renegotiate" and that the job might pay off.
It did, eventually earning Hagman a reported $100,000 or more per episode. And now fans from across the world are paying as much as $1,000 apiece to celebrate the 30th anniversary of the debut of what became one of the most popular prime-time soap operas in TV history.
"People are crazy," Hagman said Thursday. "I guess it's a TV show people identify with."
On Nov. 8, J.R., Bobby, Sue Ellen and other Ewing kin will mark the anniversary with a reunion and barbecue at Southfork Ranch. Viewed panoramically in the show's introduction, the ranch is in the Dallas suburb of Parker, about 25 miles north of the flashy downtown skyscrapers also featured in the opening scenes.
Fans from Japan, Australia, Europe and across the United States have plunked down anywhere from $100 to $1,000 for the tickets. The more one pays, the greater one gains access to cast members including Hagman, Linda Gray and Patrick Duffy.
"This thing is going to be a lot of fun," said the 77-year-old Hagman, seated in the formal living room of the Southfork mansion, a trademark cowboy hat on his head. "It's the first one we've ever done with fans. They're coming from everywhere."
Along with the barbecue, there will be country music, dancing, fireworks and a laser light show.