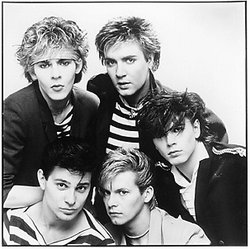 The guitarist walked away from the reformed group in 2006 – and Nick has revealed it was relief for the remaining four members.
"That is the way it was meant to be," he said. "Andy is an extraordinary guitarist, don't get me wrong, and the work he did with the band was as good as it gets. "
"But we drifted apart. The four of us get on extremely well and it was very difficult with Andy. He has different issues from the rest of us, he wanted different things from his life and one has to respect that. "
"Without Andy in the band we're more flexible and we can do lots of things that Andy didn't particularly like doing, which is OK. I'm not blaming him for anything. He made a choice and we wish him the best in whatever he's doing."